Narci Spa
Pamper yourself at our spa hotel in Riyadh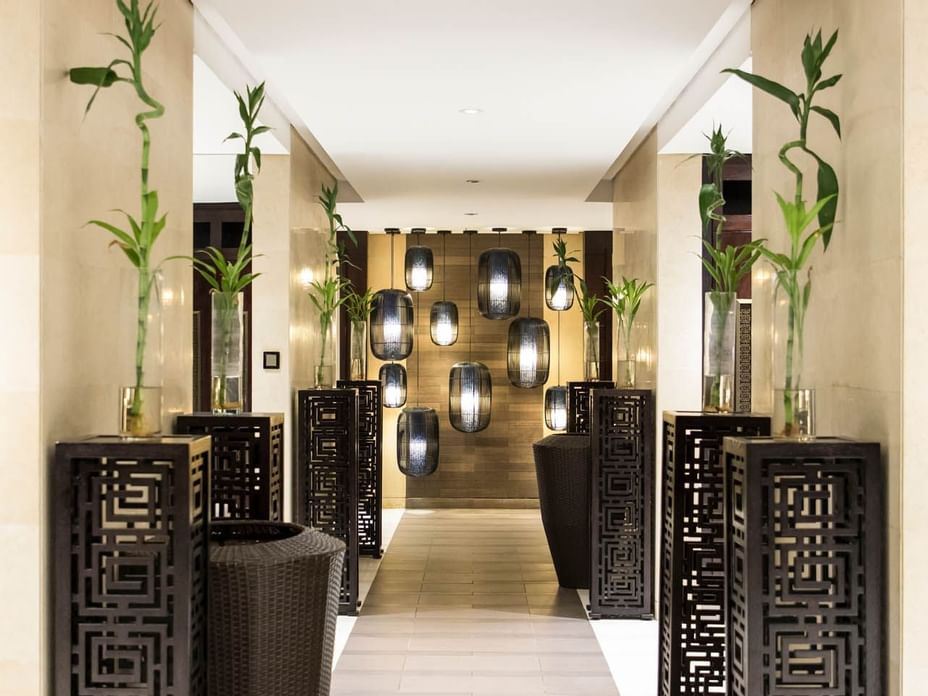 NARCI SPA:
Narci-Spa spreads over 1000 square meters of tranquility and sophistication, in a space dedicated to pampering your senses.
With therapies designed to restore, revitalize and rejuvenate, our spa hotel in Riyadh is a world of harmony and wellbeing for the body and soul. Our professional therapists, a vast array of a hydro pool, private rooms, treatments, and massages will guarantee you the ultimate sensory experience. The kids club is suited with two maids to take care of your kids while enjoying your Spa treatment. In addition, a professional barber is available.
(Female section is open and has full equipped GYM, Jacuzzi, sauna, steam room & treatment rooms).
Please book your treatment in advance.
Watch the facilities of Male Spa by 360 degree: https://my.matterport.com/show/?m=9dsYb9NfVdf
Watch the facilities of Female Spa by 360 degree: https://my.matterport.com/show/?m=qdkBuRgA47M
Location
8th Floor
Dress Code
Suitable sport clothes
Male Spa Treatments
10:00 AM – 12:00 Midnight
Femal Spa Operations:
10:00 AM - 10:00 PM